Exhibition Booths
Exhibition Booths
4WCWS provides an opportunity for shelter organizations, other NGOs, government agencies and grant-making organizations to showcase their products and services to the world. With 1,500 delegates expected, the conference allows organizations to reach a globally diverse group, meet potential collaborators, and discuss future partnerships.
We are offering two kinds of spaces: large booths with a walled space and other facilities, and a simpler standalone table with basic facilities. Both are available at a bargain cost price.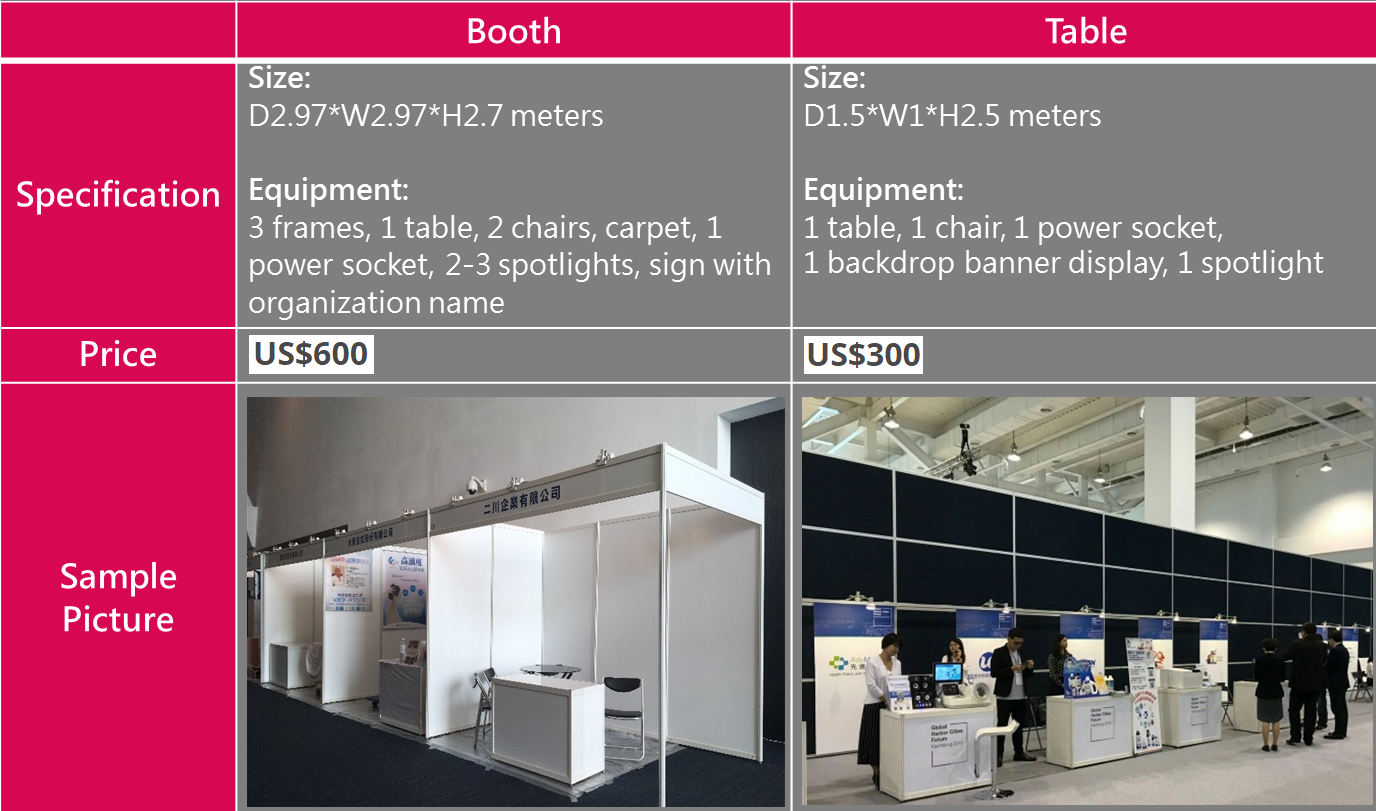 Exhibition booth/table fees will be going up after Friday, May 10! After that date, large booths with a walled space and other facilities will be US$600 (up from the current US$200), and simpler standalone tables with basic facilities will be US$300 (up from the current US$100). Bank charges are not included. If you have not paid for your booth yet, please register and pay before the deadline to enjoy the current discount price.

Please note that you are responsible for decorating and staffing your booth/table. We do not expect you to have someone on duty all the time, but recommend you assign a member of staff to at your booth/table during lunch and coffee breaks.

Please also remember that if you cancel your booth at any time up until October 7, 2019, you will be charged a 50% processing fee. You may apply to transfer ownership of your booth to another organization up until October 7, 2019, with a US$50 administrative transfer fee. Other than exceptional circumstances, no refunds will be given and no transfers will be accepted from October 8, 2019.

Please note the above prices do not include service charges (see below for details)
Additional payments by
Credit card/PayPal: A 4.4% service fee charged by PayPal will be added to the above.

Wire transfer: A US$7 incoming international wire fee will be added to each transaction. Please note that you should pay the outgoing bank transfer fee (typically US$20) by yourself. After making the payment, please send us proof of transfer – either a receipt, pay slip or screenshot from your online bank that clearly shows your name and account number.
Exhibitors will also be visible in the program book and on the conference website. Ensure your participation by applying for a space early. Click the button below to fill out the online application form. Once you pass the review process, you will receive an invitational email with links to proceed to booth payments.