Accommodation
These are official 4WCWS hotels with special discounts for delegates.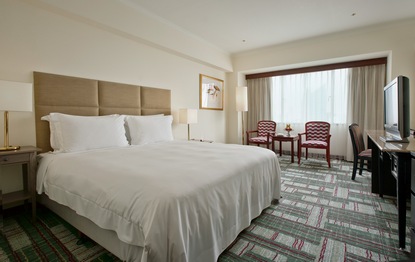 US$85-100.
Address: No.311,Chi-Hsien 1st Road, Kaohsiung, Taiwan (800高雄市新興區七賢一路311號)
Telephone: +886-7-2362323
Located in the heart of Kaohsiung a 12-minute taxi ride from the 4WCWS venue at KEC. There are free shuttle bus service provided, which runs back and forth between the hotel and KEC venue during the conference.
The Howard Plaza Hotel Kaohsiung is a five-star international hotel located in the heart of the business district of the Kaohsiung City, Taiwan. You can easily enjoy the fantastic view of the Kaohsiung City for we are a 30-floor high building.With the easy access to the railway station, freeway, MRT stations (e.g. Formosa Boulevard Station & Sinyi Elementary School Station), and 20-minute drive to the Kaohsiung International Airport and the Zuoying High-speed Railway Station, you can visit the most famous attractions in Kaohsiung, such as Love River and Liu He Night Market, etc. We believe no matter you want to come here for business or just for sightseeing, the Howard Plaza Kaohsiung will be your best choice. The 20-minute taxi from Kaohsiung Airport will cost between NT$195-250. The metro to Formosa Boulevard Station is NT$35 and will also take 20 minutes plus another 10 minute walk to the hotel.
---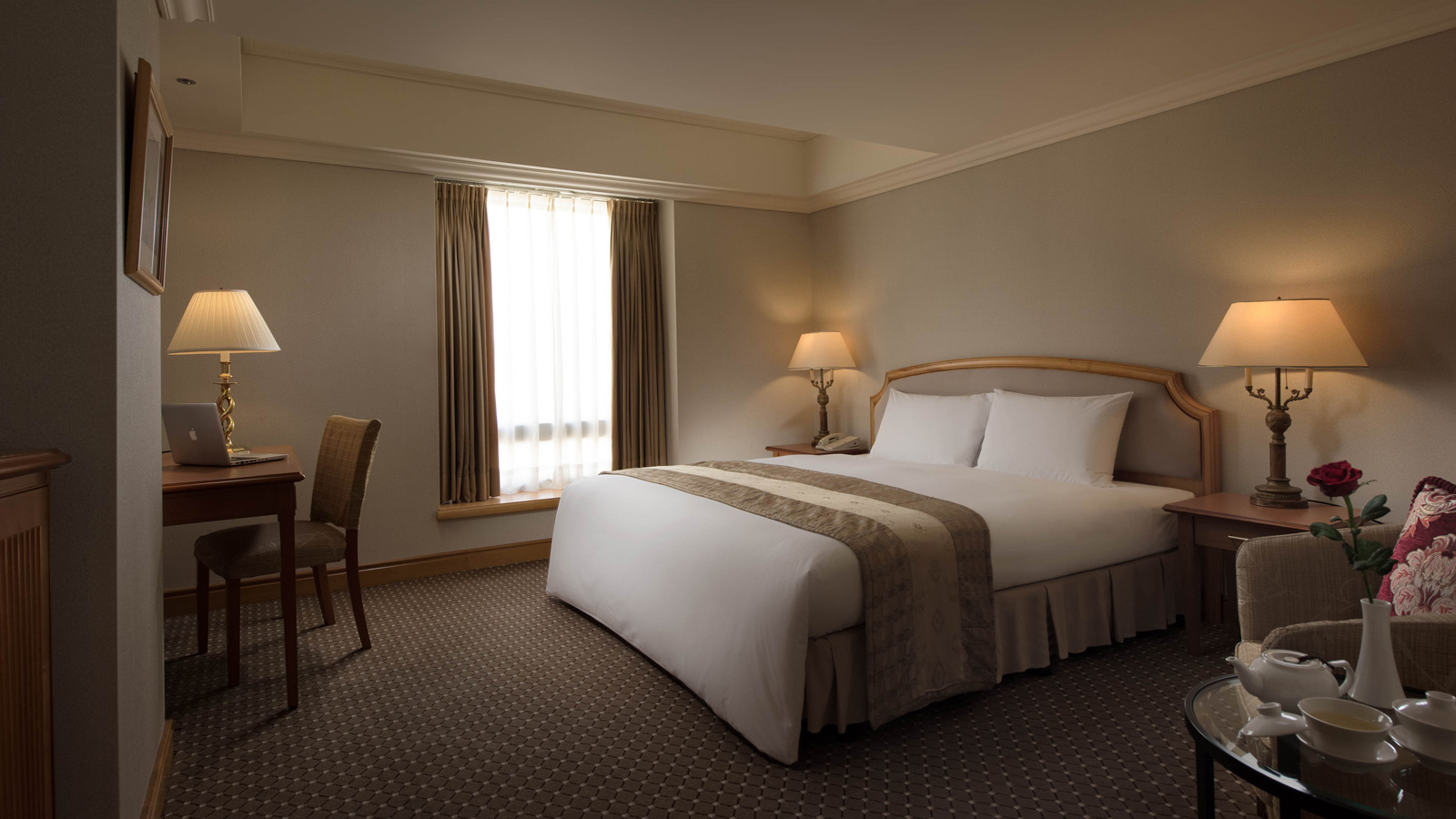 US$96.
No. 33, Sihwei 3rd Road, Kaohsiung, 802, Taiwan(R.O.C.)
TEL:886-7-332-2000
Located in the heart of Kaohsiung a 10-minute taxi ride from the 4WCWS venue at KEC.
Located on Sihwei Road across from the Kaohsiung City Hall, the five-star Han-Hsien International Hotel offers 42-stories of accommodation where even the most seasoned traveler will encounter a harmonious blend of luxury and personal charm without a hint of ostentation. It is conveniently located just 15 minutes from the Kaohsiung International Airport.
The magnificent ambience of the hotel's rooms and state-of-the-art facilities, together with the warmest of service will ensure the comfort of your stay. This popular hotel will entice you in a way no other can and will be your first destination whenever you visit this promising city of tomorrow.
---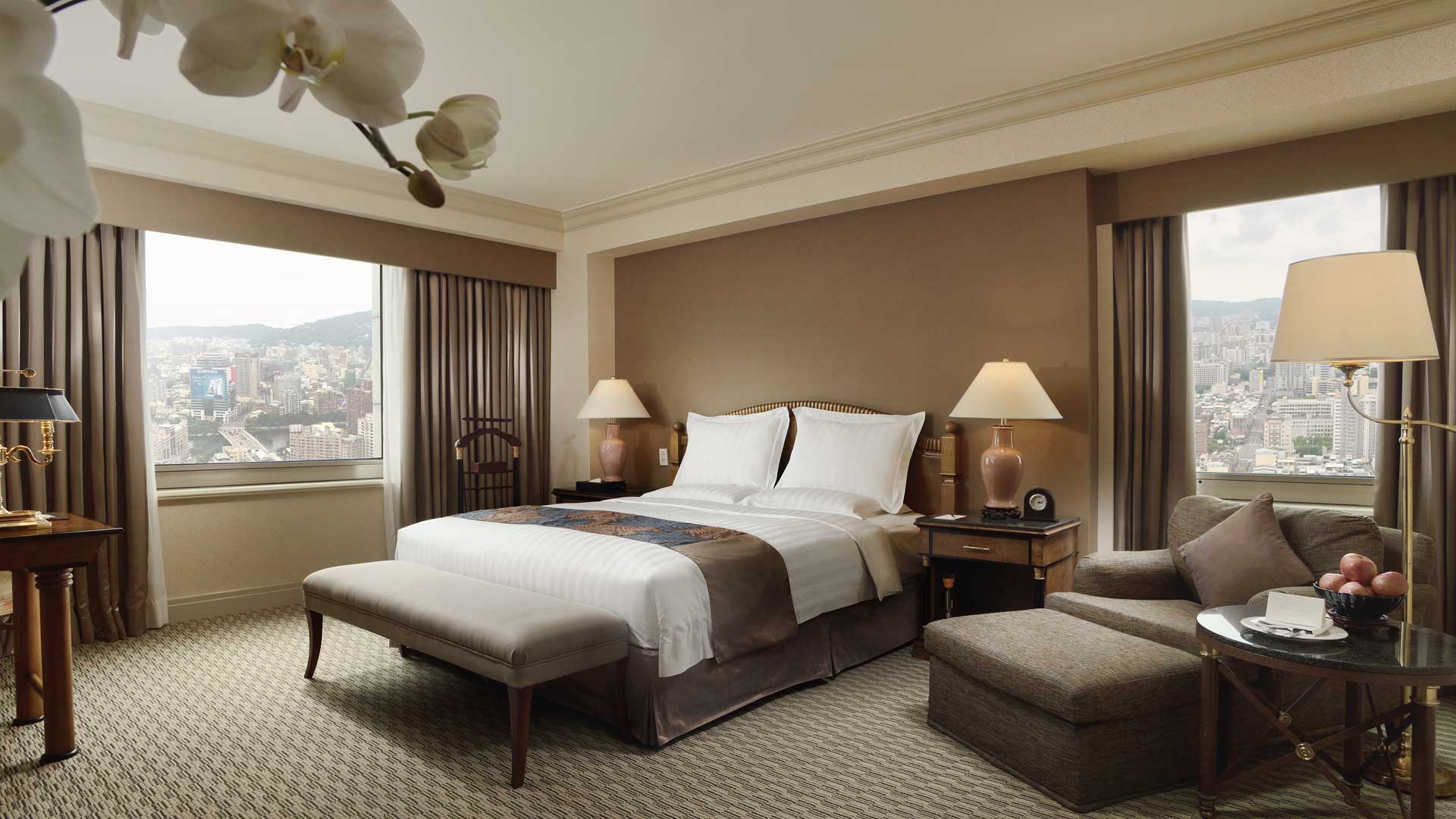 US$115-150.
No. 266, Chengkung 1st Road, Qianjin District , 802 Kaohsiung, Taiwan
TEL:886 7-216-1766
Located in the heart of Kaohsiung a 17-minute walk (5-minute taxi ride) from the 4WCWS venue at KEC, the Grand Hi-Lai Hotel is an elegant baroque-style modern building.
The hotel is conveniently situated within walking distance of great restaurants, food markets and shopping districts. By public transportation it is 25 minutes from the High Speed Rail Station and 30 minutes from the airport.
Facilities include a business center, 13 restaurants, a gym and swimming pool, meeting rooms, free wifi and breakfast, and all the other amenities you would expect from a five-star hotel.
---
Mid-range: Kindness Hotel (康橋連鎖旅館)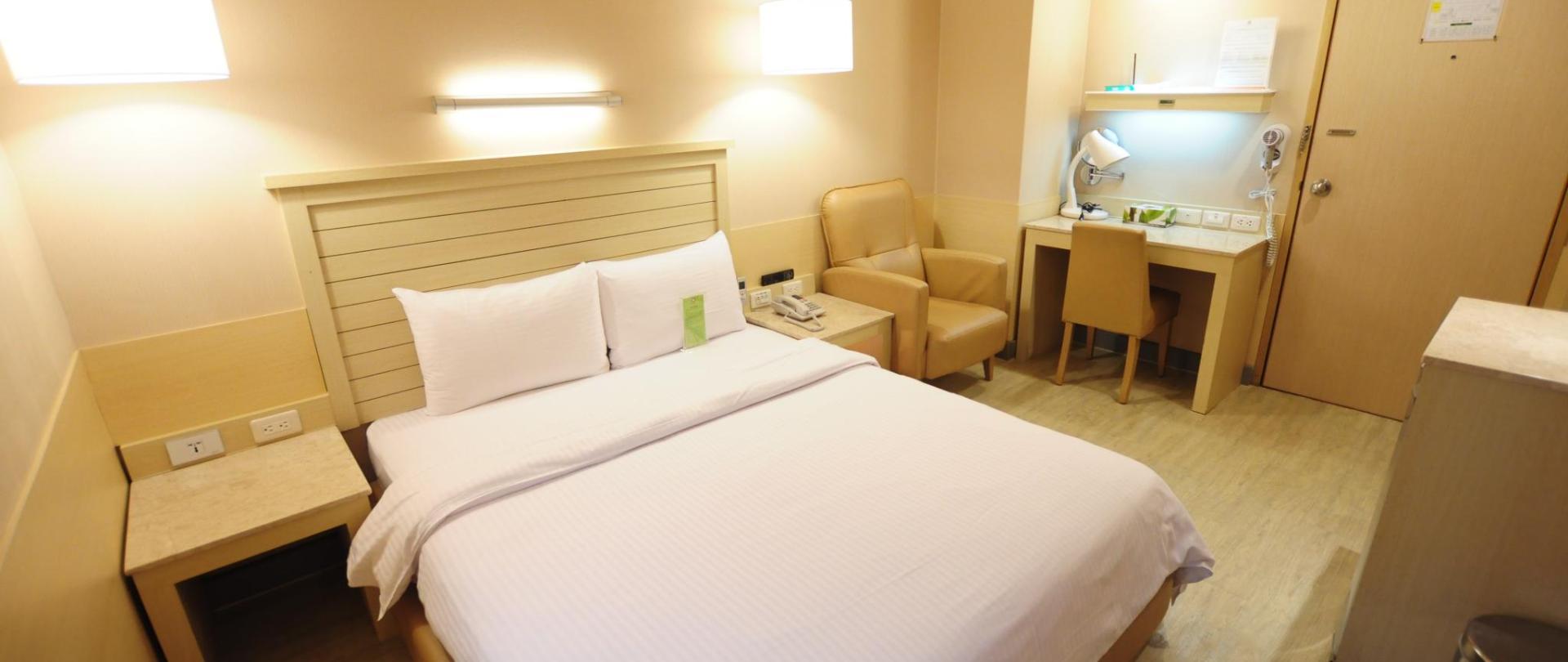 US$50-80.
We highly recommend the Kindness Hotel because it is the best option for clean, comfortable rooms and friendly, convenient services. Kindness Hotel has several branches around Kaohsiung City. All include free breakfast, free wifi, free use of bicycles, and even free ice-cream and evening snacks!
We have selected half a dozen convenient options near KEC or the main train station area. Follow the link below for special discount prices for 4WCWS delegates
1.Kindness Hotel – Kaohsiung Main Station (康橋站前館)
-10 minutes by taxi to KEC. Address: 295 Jianguo 2nd Road.
2. Kindness Hotel – Jhong Jheng (康橋中正館)
-7 minutes by taxi to KEC. Address: 112 Zhongzheng 4th Road.
3. Kindness Hotel – Zhongshan Bade Branch (康橋中山八德館)
-9 minutes by taxi to KEC. Address: 289 Zhongshan 1st Road.
4.Kindness Hotel – Houyi Jiuru (康橋後驛九如館)
-13 minutes by taxi to KEC. Address: 339 Jiuru 2nd Road.
5.Kindness Hotel – Xiong Zhong Branch (康橋雄中館)
-11 minutes by taxi to KEC. Address: 44 Jianguo 3rd Road.
6.Kindness Hotel – Kaohsiung Guang Rong Pier (康橋光榮碼頭館)
-3 minutes by taxi to KEC. Address: 169 Qingnian 2nd Road.