Past conferences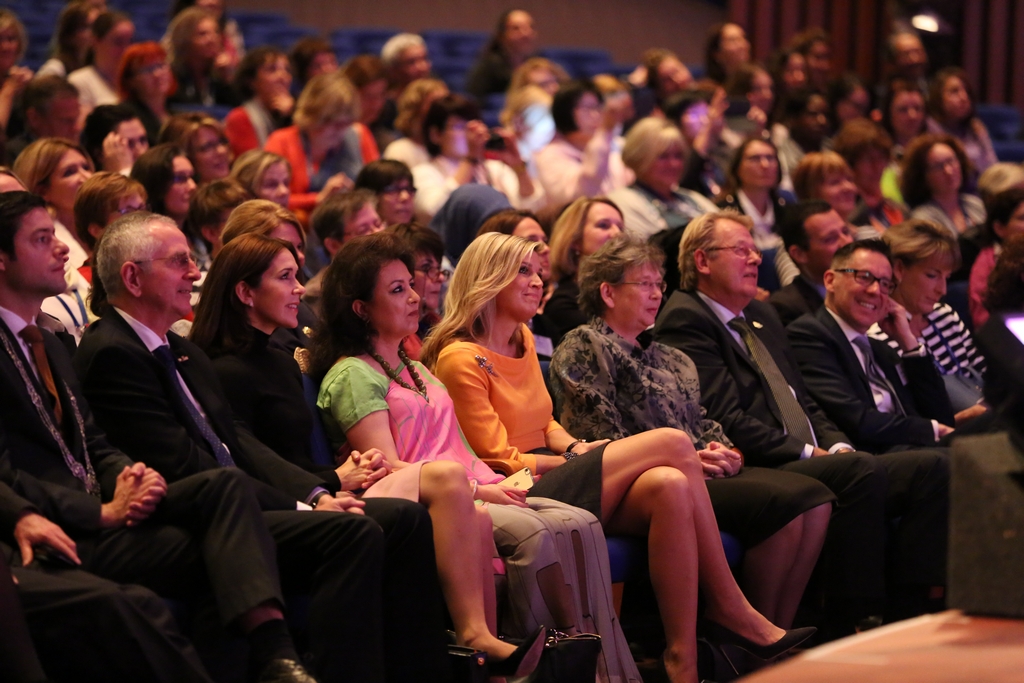 The 1st World Conference of Women's Shelters (1WCWS), which took place on September 8-11, 2008 in Edmonton, Canada, was organized by the Canadian Network of Women's Shelters and attended by over 800 shelter workers from 51 countries. Outcomes included pledges to: establish local, national and international networks; track best practices; collect data on global shelter statistics; establish international communities of practice; and increase media and public awareness.
In 2009, 23 founding members from 17 countries signed an expression of commitment to establish the Global Network of Women's Shelters (GNWS) with a vision of "an equal world where women and their children live free from violence", and a purpose "to unite the women's shelter movement globally to end violence against women and their children". GNWS activities include: holding annual executive board meetings, running an annual Global Shelter Data Count, continuing to organize the WCWS, and building regional networks.
The US National Network for Ending Domestic Violence in collaboration with the GNWS interim board members organized the 2nd World Conference of Women's Shelters (2WCWS) on February 27-March 1, 2012 in Washington, DC. Approximately 1,500 participants from 96 countries attended. Speakers included former US President Bill Clinton and Her Royal Highness Crown Princess Mary of Denmark.
One outcome of the Conference was the strengthening of regional organization, with representatives from each of the UN geographical regions joining the GNWS interim board, and regional caucus meetings at the Conference including a meeting of 50 representatives from Asia, who established the foundations for the Asian Network of Women's Shelters (ANWS).
The 3rd World Conference of Women's Shelters (3WCWS) was held in the Hague, the Netherlands on November 3-6, 2015. The conference was attended by 1,000 people from 115 countries. Speakers included Queen Maxima of the Netherlands, Crown Princess Mary of Denmark, and Hollywood actress Ashley Judd. As well as high-profile speakers, the Conference was addressed by many survivors of domestic violence who told their stories in a powerful and impactful way.
The theme of the Conference was "connect and act", and the outcome was a "Call for Action" with input from all the regions. The Conference cemented the position of the Netherlands as a world leader in services and actions to end violence against women. As a result of the Conference, GNWS established a permanent secretariat in the Hague.