Venue
Kaohsiung Exhibition Center (KEC)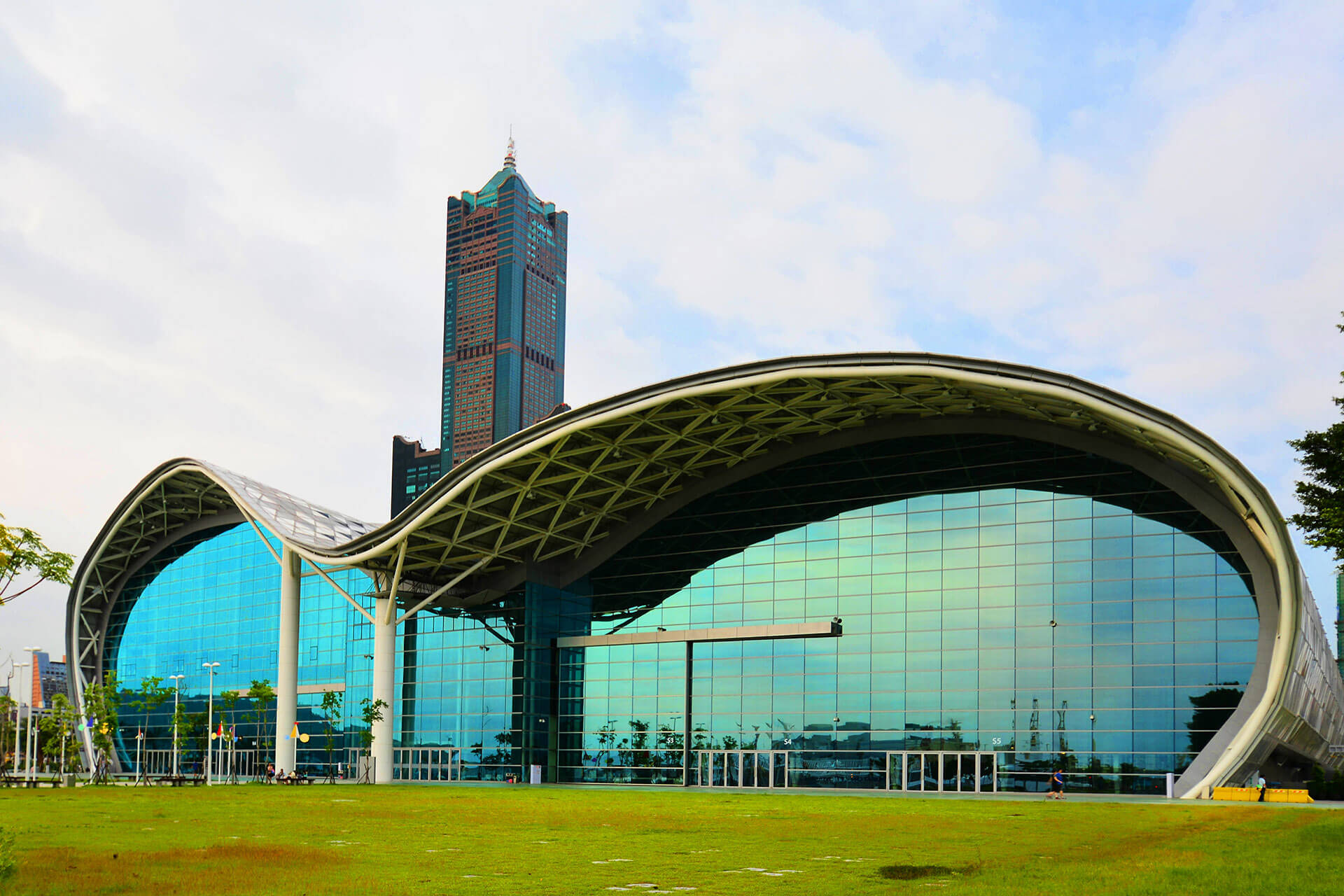 KEC is the first multifunctional waterfront venue for exhibitions, international conferences, association meetings, banquets, concerts, product launches as well as outdoor events in Taiwan. This central government investment has accelerated the development of the MICE industry in the midst of the important markets and industrial clusters of South Taiwan. Pent up demand for a venue of this type and size has been overwhelming! The venue has been a game-changer for the city, at the center of the New Bay Area, and a magnet for economic activity.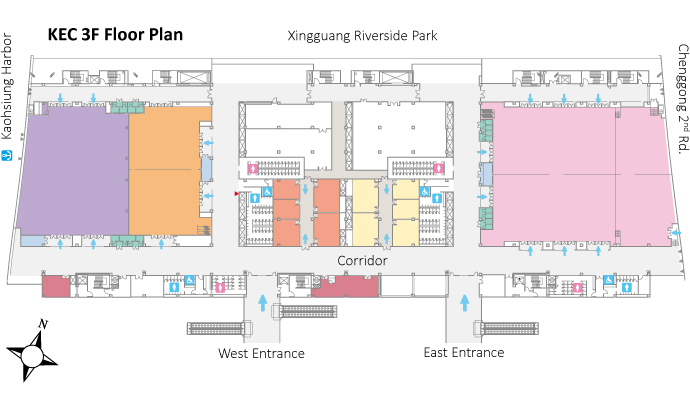 This package gives you meeting rooms for close to 4,000 people at a time,
plus net exhibition space of over 2,686 square meters for 152 (3mx2m) exhibitors' booths in the corridors next to the meeting rooms.
For more information: http://www.kecc.com.tw/venueConference.asp
Photo and Information Reference: Kaohsiung Travel & Kaohsiung Exhibition Center