Technology & Safety: An International Perspective (科技與安全:國際觀點)
Time:
11/06/2019 - 11:15 to 11/06/2019 - 12:45
Type:
Proposal(Workshop / Presentation)
Coordinating organization:
National Network to End Domestic Violence (US)
Organization Name:
National Network - End Domestic Violence (US) (國際網絡—終結家庭暴力 (美國))
Describe your workshop/presentation (300-500 words):
Technology has not only changed the way we live our lives but also in the way survivors live their lives; in how abusers stalk, harass and abuse; and in how victim service NGOs and shelters operate. Working with survivors require front-line practitioners to have a deeper understanding of technology: how it works, how it's misused to harm, and how to help survivors increase safety and privacy. At the same time, technology cannot – and should not – be avoided. Taking technology away from survivors means they have less access to help and resources.

The Safety Net project, which was founded in the United States, have been addressing this issue for almost 20 years. The focus of the Safety Net project is to increase the capacity of shelters and front-line services to address technology-facilitated abuse. Providing education and resources to front-line workers, police, lawyers, and policy makers is a major component of this project. The Safety Net project also works with technology companies to ensure that their products and policies are developed to minimize abuse and increase safety for victims.

This project has also been replicated in 4 other countries: Canada, Australia, Netherlands, and Ireland. This workshop will explore the Safety Net model, how each of these countries are addressing technology and safety, and the unique challenges of each country.
All Speakers:
Biography:
Cindy Southworth currently serves at the Executive Vice President at the National Network to End Domestic Violence (NNEDV) in Washington, DC and has over 25 years of experience working to end violence against women. NNEDV is a national advocacy and training organization founded by the state domestic violence coalitions. NNEDV supports all 56 state & US Territory coalitions, and through them, helps over 2,500 local domestic violence organizations better serve survivors of abuse. She worked for the Pennsylvania Coalition Against Domestic Violence prior to founding the Safety Net Technology project in 2000 and moving to Washington, DC to join NNEDV in 2002. At NNEDV she has overseen communications, development, finance, operations, the Safety Net Technology project and many other programmatic teams. She has testified before the U.S. Senate, presented at the United Nations, and trained many corporate CEOs on domestic and sexual violence. She has served or currently serves on a number of Safety/Trust Advisory Boards, such as Airbnb, Facebook, Twitter, and Uber. She is also a founding board member and current co-chair of the Global Network of Women's Shelters (GNWS).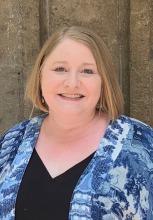 Biography:
Essa Reijmers (1961, Amsterdam, the Netherlands), has been working for Blijf Groep since 1998. Blijf Groep is one of the largest Dutch shelter-organizations, with 6 shelters and a range of non-residential services in the provinces of North Holland and Flevoland. Her focus at Blijf Groep has always been on innovation and development of new approaches, amongst which digital safety and systemic interventions (Orange House-approach). She participates in several networks on national level and is the Dutch delegate in the European Women's Lobby Observatory (on behalf of the Dutch Women's Council, NVR).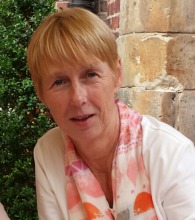 Biography:
Lisa joined Safe Ireland in October 2017 as its Services Development Manager. Lisa brings a wealth of experience and knowledge of domestic violence, supporting victims of domestic violence and delivering strategic services in County Louth having worked previously with Women's Aid Dundalk for 17 years most recently as its Services Manager for the past 6 years. Prior to that, Lisa worked for four years with Youth Work Ireland as a Peer Education and Youth Development Officer.

Lisa holds a BSc (Hons) Social Psychology from Ulster University Coleraine, an MSc Applied Psychology from Ulster University at Jordanstown and is currently completing a PhD with Trinity College Dublin tilted: Multiple Perspectives on father engagement in the context of Domestic Violence.

Lisa has a Certificate in Homeless Prevention and Intervention from Dublin City University and a Fetac Level 5 Community Addiction Studies from Urrús – Ireland's Community Addiction Studies Training Centre. She lectures part-time in Dundalk Institute of Technology on the Certificate in Fundamentals in responding to Domestic Abuse (Level 8).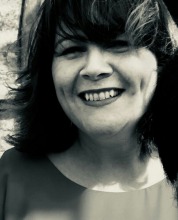 Biography:
Karen Bentley is the National Director of the Women's Services Network (WESNET) and is a founder of the Safety Net Australia project, which she helped establish in Australia in 2011. Karen has been working with the violence against women sector for over 20 years both in frontline services, peak bodies and in government positions.

A tech enthusiast and strong anti-violence advocate, she is one of Australia's leading experts on the intersection of technology and violence against women. Karen manages the WESNET-Telstra Safe Connections program, which has provided over 18,000 smartphones to women impacted by domestic and family violence. She has personally trained over 3600 frontline workers around technology facilitated abuse and presented to the United Nations and international conferences on technology facilitated abuse. She advises, trains and participates in thinktanks for technology companies and universities in Australia and overseas.

In the early part of her career, Karen held senior positions in Australian Government including in the Department of Prime Minister and Cabinet, where she managed the Partnership Against Domestic Violence program in the Office for the Status of Women. She has also managed her own consulting business and held senior management positions in non-government organisations including a high security women's refuge in Victoria.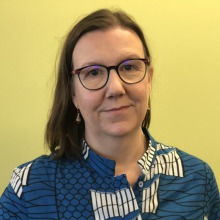 Biography:
Since joining NNEDV in 2007, Erica has advocated on behalf of survivors of gender-based violence by educating and advocating victim service providers, policymakers, and technology companies on issues of technology abuse, privacy, and victim safety. She has provided trainings to technologists, attorneys, law enforcement officials, victim advocates, and other practitioners in the United States and internationally.

Through the Safety Net Project, Erica works with private industry, state, and federal agencies and international groups to improve safety and privacy for victims in this digital age. She regularly provides consultation to leading technology companies on the potential impact of technology design and reporting procedures on survivors of abuse. She also provides technical assistance on technology safety to professionals working with survivors.

Erica's prior work at the New York State Coalition Against Domestic Violence included writing curriculum and training statewide on a project focusing on the intersection of domestic violence and disabilities. Erica has a Masters in Social Work from SUNY Albany and a Certificate in Non-Profit Management from the Center for Women in Civil Society.