Women's Economic Empowerment as a Strategy to end Violence Against Women (女性經濟賦權—終結對女性暴力的策略)
Time:
11/07/2019 - 13:30 to 11/07/2019 - 15:00
Type:
Proposal(Workshop / Presentation)
Coordinating organization:
Women in Development and Environment
Theme:
Equality and Economic Empowerment
Organization Name:
Women in Development and Environment Nigeria (奈及利亞女性發展與環境)
Organization Introduction:
Women in Development and Environment (WorldWIDE Network: Nigeria) is a development, non-governmental organization established in Nigeria, with the aim to encourage women from all walks of life to share information and help create solutions for environmental and development problems.
The organization is in Special Consultative Status with the United Nations ECOSOC. A member of the NGO Committee on United Nations Commission on Social Development.
A Steering Committee Member of the Africa Network of Women Shelters, which is part of the Global Network of Women Shelters (GNWS). A Board Member, Habitat International Coalition, and UN NGO Working Group to End Homelessness. A Member of Global Coalition on Social Protection Floors.

Describe your workshop/presentation (300-500 words):
Women in Africa are operating in a cultural setting were women are to be seen and not heard. Women's rights are denied and women are marginalized as well as suffer discrimination in terms or resources, decision-making and governance. Many of them lack adequate education, resources, including land and cannot inherit same from their fathers or husbands. Though women represent about 50% of most populations the percentage elected or appointed into decision-making or leadership positions remains below 20%.

Empowering more women is a sure strategy to end violence against women.
Women Empowerment in this regards means equipping women with information, skills and capacity to have control over their lives, to make decisions particularly the ones that affect them and their family, occupying leadership positions and participating in the governance of their communities. The time to have more women occupying leadership positions in their communities is now.

Gender equality and economic empowerment should go together. Since the Convention on the Elimination of all forms of Discrimination Against Women (CEDAW) many women continue to be abused, battered and marginalized in their communities. It is evident that women with resources and economic power are able to speak for themselves, and challenge forces that tend to violate their rights.

We therefore need to ask ourselves this question; on why women still suffer violence, despite all the conventions, protocols and instruments on violence against women. Do we actually need more policies or do we need action? Or where have we gone wrong in our efforts to end violence against women? What alternative efforts or programmes do we need to ensure that violence against women ends in our communities, work place and public spaces? Who else or resources do we need in our communities to ensure women are free from violence?


This workshop will be examining these issues and more. There will be paper presentations and sharing experiences on equality and economic empowerment strategies to end violence against women and girls. The event will feature key speakers, questions and answers session and will be moderated by a chairperson.

All Speakers:
Biography:
Dr. Ifeyinwa Ofong started her career as a lecturer at the University of Jos, Nigeria. She then progressed to the Department of Urban and Regional Planning at the University of Nigeria, where she held various positions, including Senior Lecturer, Head of the Department of Urban and Regional Planning, Senior Research Fellow and Course Coordinator at the Institute for Development Studies.
She is the National Coordinator of Women in Development and Environment, and is very committed to empowering women to participate in decision making and governance. Her work has spread across many civil society committees and organizations including UN NGO Committee on Social Development, Board Member of Habitat International Coalition; member of the Steering Committee of African Network of Women's Shelters, where she is working with other civil society groups to end violence against women /girls and provide safe spaces and shelters for women survivors of violence and abuse.



Biography:
Maria had earlier in her carrier worked for the Ministry of Labor and Social Affairs in Addis as a Judge before she went back to school for a Diploma in Law at AAU. She was selected to join the Federal High Court and became a judge and served in civil and criminal bench. While she was a judge she and other women lawyers brought the idea of forming the Ethiopian Women Lawyers Association (EWLA) paving the way for its formation where she served as a board member. After she left her role as a Judge, she became an independent Lawyer and participated in forming the EWLA office and committees in all the regions. She is the Director of AWSAD, which have served 2676 women and 1134 children. The NGO runs two Safe Houses in Addis with over 120 women and children living there currently, and there are two more Safe Houses in Adama.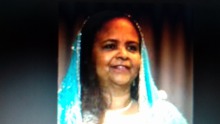 Biography:
Ms. Joy Lange is the Director of St Anne's Homes in Cape Town, South Africa.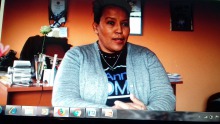 Biography:
Paula Assubuji is a feminist economist and activist in South Africa. As an economist by training, Paula developed her expertise on socio- economic issues through years of working in the development
sector in Southern Africa and Europe. She has a track record of working with
community based and community driven projects with a particular focus on gender
issues.
Prior to joining the Heinrich Böll Foundation, Paula was the Director of
Operations for One World and also led the secretariat of Shack Dwellers International (South Africa) amongst a range of other developmental organizations in Mozambique and Germany.
Her extensive career in this sector has led to the development of skills
to engage at all levels of organizations and manage teams from diverse cultural
backgrounds. She has also developed expertise in programme design and management, donor and partner strategy, relationship management, monitoring and evaluation of development projects and programmes.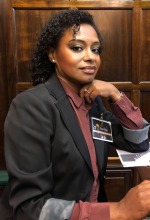 Biography:
Claudia Lopes is a women's rights activist with more than 15 years of experience specifically advocating on issues related to violence against women. A postgraduate degree in Psychology led to a specialization in supporting female victims of trauma and violence in South Africa and, for a short stint, in the United Kingdom where she worked at a domestic violence centre and a refuge/shelter for women. Claudia works at the Cape Town office of the Heinrich Böll Foundation (HBF) in South Africa as its Research and Publications Manager with a particular focus on topics related to gender justice. Since joining HBF in 2011, Claudia has managed various projects and produced various studies and publications which have contributed to lobbying and advocacy efforts to strengthening the South African states response to GBV overall and more recently, to the provision of sheltering for abused women and their children.