Plenary Line-up
Rashida Manjoo / South Africa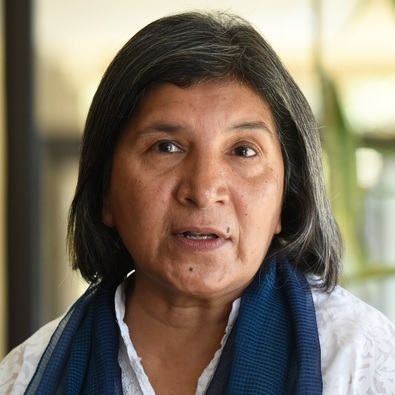 Rashida Manjoo is a Professor and convenor of the Human Rights Program in the Department of Public Law, University of Cape Town, South Africa. She is also a Visiting Professor at Queen Mary University, London.
Until July 2015, she held the position of United Nations Special Rapporteur on Violence against Women, its Causes and Consequences, a post she was appointed to in 2009 by the UN Human Rights Council. Her UN work over six years has included monitoring and reporting on States' compliance in responding to and preventing violence against women, its causes and consequences, both generally and in different country contexts. Her research and teaching has focused on the intersectional nature of discrimination, including on the basis of sex, gender, race, class, location, (dis)ability, socio-economic conditions, and historical and cultural contexts. She has particularly highlighted the interaction of interpersonal, communal, institutional and structural factors that negatively impact the interdependence and indivisibility of the human rights of women.
Prof Manjoo is the former Parliamentary Commissioner of the Commission on Gender Equality, an institution created by the Constitution of South Africa, with a mandate to oversee the promotion and protection of gender equality and women's rights. She has also been involved in social context training for judges and lawyers, where she has designed both content and methodology.
Prof Manjoo has over four decades of experience in social justice and human rights work both in South Africa and abroad. Her research interests include human rights broadly with a particular focus on women's human rights. She has authored a number of journal articles, book chapters and reports on women's human rights, violence against women, transitional justice, and state responsibility to act with due diligence in the quest to promote and protect the human rights of women. Her book publications include 'Women's Charters and Declarations -Building Another World'; 'Due Diligence in Addressing Violence Against Women in Sub-Saharan Africa'; and the recent co-edited book 'The Legal Protection of women from violence - normative gaps in international law'.
---
Aleid van den Brink / Netherlands
Over the past 40 years I have dedicated my professional life to governing various institutions committed to combatting domestic violence against women, children – and also men. My retirement as CEO of 'Blijf Groep' in 2018, has not ended my deeply rooted connection to the causes I have been supporting. As an independent expert new possibilities are arisen. My recent publication on current attitudes towards partner violence in the Netherlands is an example. The honorable membership of GREVIO since September 2018 allows me to employ many aspects of my expertise for the greater good. I'm involved in the Global Network of Women's Shelters since 2008, currently as a board member of the GNWS Foundation in the Hague.
University skilled in social sciences, I have always tried to continue staying in direct contact with the victims of domestic violence seeking shelter and support, predominantly women and children. Listening to what they had to tell has kept me alert, and open to the real problems. Whether or not explicitly presented. The women and children I met during the past decades are my true inspiration. Their problems must be solved, in the most effective way. To me creating the most effective way means creating high quality, innovative and sustainable organisational frameworks.
---
Christine Schuler Deschryver / The Democratic Republic Of Congo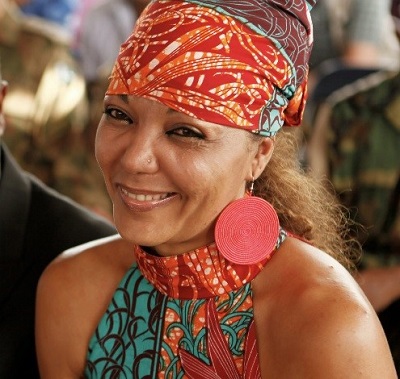 The Democratic Republic Of Congo has been named the rape capital of the world, and yet people like Christine Schuler Deschuryver have not lost hope in it, creating a transformational leadership community of women who have survived violence. Describing Buvaku as her home, Christine Schuler Deschuryver is a Congolese Activist who has dedicated her life to run and direct a community called City of Joy in Congo. She is an avid advocate for Congolese Women's rights.
Prior to her work in Congo, Christine has worked as a teacher and an administrator for CARE in Canada and the German Technical Cooperation for 13 years. That has given her enough experience to work as the Director of V-Day's work on the ground in the DRC, including the City of Joy and coordinating campaign activities on the local, provincial and national level. Under her leadership, City of Joy has graduated 1,204 women from its program and they do not plan to stop there. She works closely with the creator of V-day Eve Ensler and Nobel Peace Prize Recipient Dr. Denise Mukwege to bring solutions to challenges faced by Congolese women. She is revolutionizing the community of Bukavu one woman at a time!
---
Mizuho FUKUSHIMA / Japan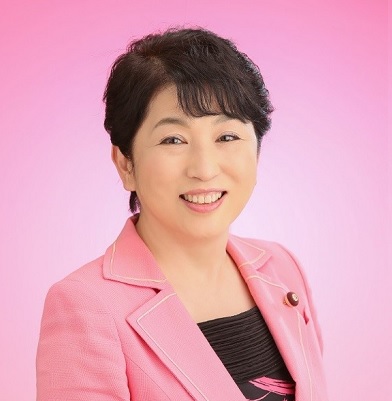 2000~ Secretary of Public Relations Department, SDP
2001~ 2003 General Secretary of the Social Democratic Party
2003~ 2013 Leader of the Social Democratic Party
2009~2010 Minister of State for Consumer Affairs, Food Safety,
Social Affairs and Gender Equality
2011 Selected as one of "Global Thinker 100 by Foreign Policy"
Current Responsibilities:
Member, Committee on Budget
Member, Committee on Health, Welfare and Labor
Member, Research Commission on the Constitution
Member, Special Committee on Consumer Affairs
Member, Committee on Oversight of Administration
Publications:
Over 30 books; 'How to use Domestic Violence Law' 'Diversity of the Contemporary Family' 'Marriage and Family' 'Woman's Studies in the Court' 'the Needless Wiretapping Law' etc.
---
Faith Nafula Wafula / Kenya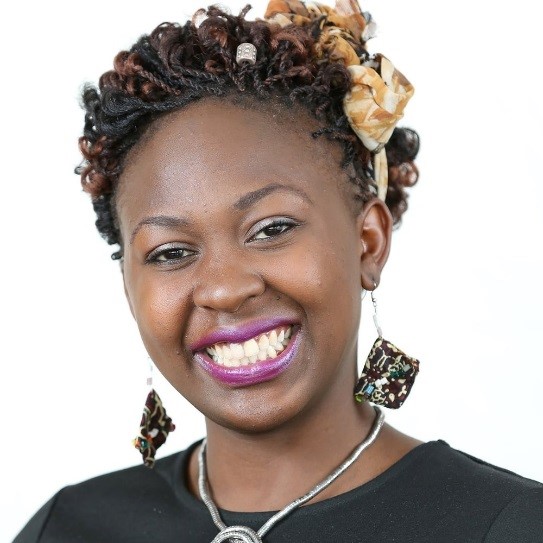 Nafula is a fierce advocate for gender equality and human rights and is passionate about Pan-Africanism and social justice. She is currently the Vice Chairperson for Policy and Advocacy at the Commonwealth Youth Council. She is also the programs director at Brydges Centre , an organization that provides child rescue and protection services, education and economic empowerment to at-risk youth and out-of-school girls. She is an activist having successfully led actions and petitions addressing sexist advertising and gender based violence and is an active contributor to the blog 'African Feminism'. Her consultancy expertise is on gender based violence prevention and intervention, gender mainstreaming, advocacy and youth participation.
Nafula is an East Africa Acumen Fellow (2015), Laureate Global Fellow(2015), a Spark Kenya Changemaker (2015), Common Purpose Fellow (2016) and an Associate Fellow of the Royal Commonwealth Society. She is also a founding member of the Commonwealth Youth, Gender and Equality Network (CYGEN) and an executive board member of the Commonwealth Businesswomen Network. She holds a law degree from Jomo Kenyatta University of Agriculture and Technology.
---
Dr. Nina Smart / Romanian, American, West African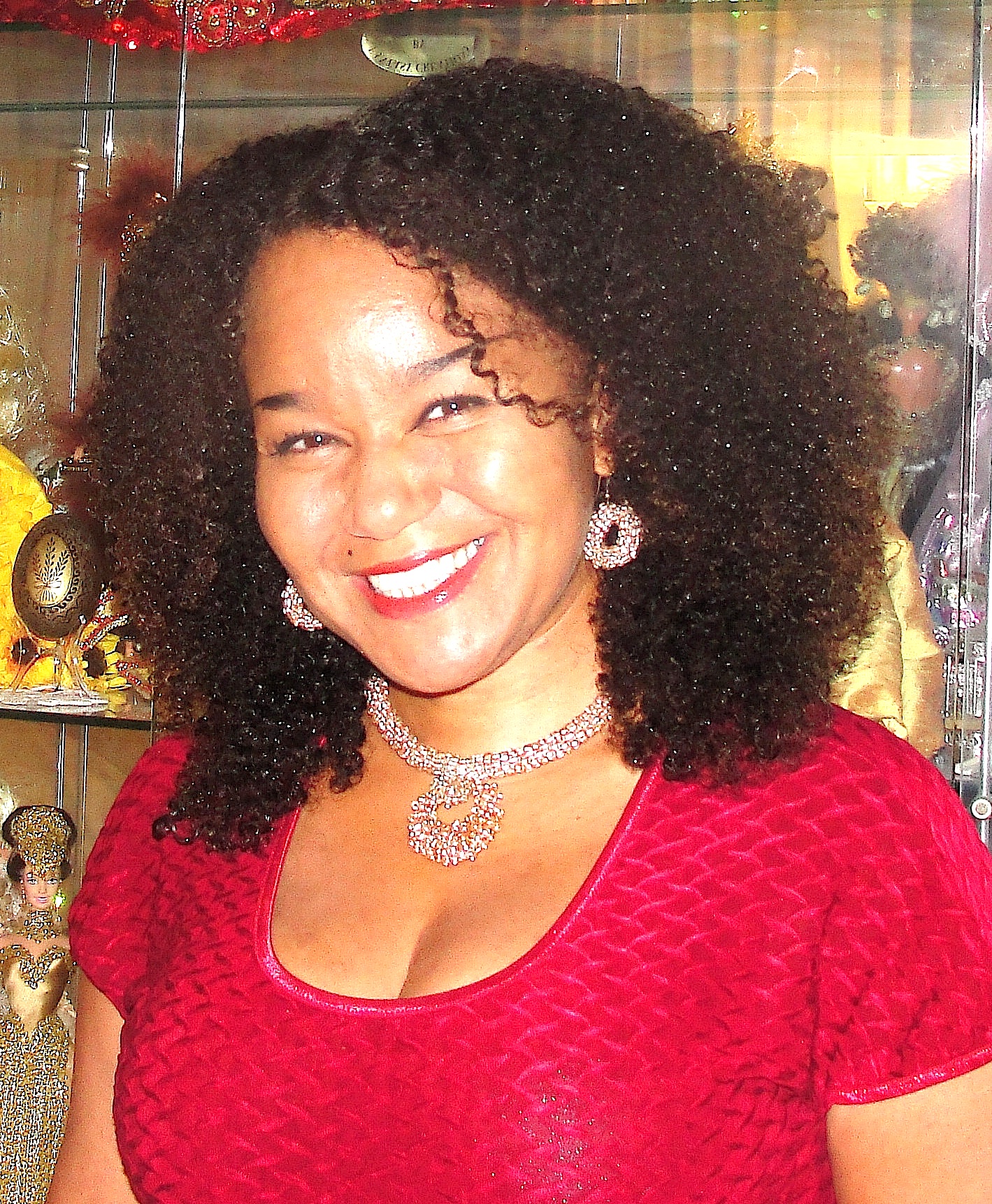 Dr. Nina Smart is a human rights activist, sociologist, and author who educates people about female genital mutilation (FGM) and works to eradicate the practice in Sierra Leone, West Africa.
Dr. Smart's passion for human rights, her academic expertise and unique biography, places her inside and outside of Sierra Leonean culture, allowing her to make important inroads in Sierra Leone. In 2004, Dr. Smart founded Servicing Wild Flowers –SWF International, a Los Angeles based non-profit NGO that raises awareness about FGM through lectures and presentations for students and socially conscious groups. She works directly in rural areas of Sierra Leone, together with SWF partners, who facilitate community meetings, operate the only safe house for FGM survivors and educate women and children about human rights. Her organization supports projects that protect girls and women from FGM. SWF also provided assistance during the Ebola crisis.
Women Empowerment Initiative at the University of California, Irvine, where she completed her doctoral studies, launched her memoir, Wild Flower – the True Story of a Romanian Girl in Africa, in November 2014. Dr. Smart's book is used at numerous Universities across the US to teach courses in the social sciences, peace and conflict studies, literary composition, media, law and society, education and women's studies.
Dr. Smart straddles many cultures—Romanian, American, West African, academia and activism. She has built bridges between these worlds and through her tireless efforts is educating people, unveiling the systemic causes of FGM in Sierra Leone, and is creating a safer space for women in the communities she works and lives in.
A proud Soroptimist and enthusiastic volunteer in both African and Romanian communities, Dr. Nina Smart was chosen as 2016 'Woman of the Year' for her non-profit work by Senator Mendoza of California and honored by the United States Congress. In 2018, the City of Downey recognized Dr. Smart's contributions by presenting her with the Coordinating Council Volunteer Award. Dr. Smart inspires and moves others to action by offering opportunities to collaborate on effective solutions to end FGM in a non-violent way.
---
Josefine (Shuling Lin) / Taiwan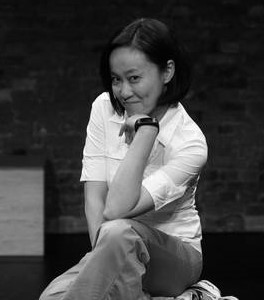 Job Title:
- Artist director at Even Near Playback
- Drama therapist at The Garden of Hope Foundation
Lecturer at The PsyGarden Publishing Company
Lecturer at LTS (Little Heart Theatre School)
Areas of Expertise:
Playback Theatre training includes core training, applications of trauma related issues, artistic performance and moderator skills.
Applications in the field of drama therapy include inner clown theatre training, storyteller training and developmental transformations drama therapy.
2017 Graduated from the U.S. Developmental Transformations Drama Therapy study program L1
Dramatic works:
2015~2018 Shi Di" - as director of gender issues at The Garden of Hope Foundation.
2006~2014 "The Vagina Monologues" - as director of V Day at The Garden of Hope Foundation.
2004~2018 "Playback Theatre as actress and moderator at Even Near Playback Theatre
2009~2011 een and unseendirector of six sense blind performance at Guling Street Avant-Garde Theatre.
2009 "Clown Playback" - as director and actress at Taipei Fringe Festival
Actress in the play of "Break into the ruins" at Assignment Theatre
Actress in the play of "Wanna Men" at Taiwan Haibizi Theatre
Actress in the play of "Balcony" by Approaching Theatre Group at National Theatre Experimental Venue
Actress in the play of "Little Baby Owl" at SONG SONG SONG Children's & Puppet Theatre
Publishing dramatic works:
"Improvising Real Life "translated edition published by Psychological Publishing Co., Ltd.
Script of "The Vagina Monologue" translated edition published by The PsyGarden Publishing Company
---
Shen Hsin-Ling /Taiwan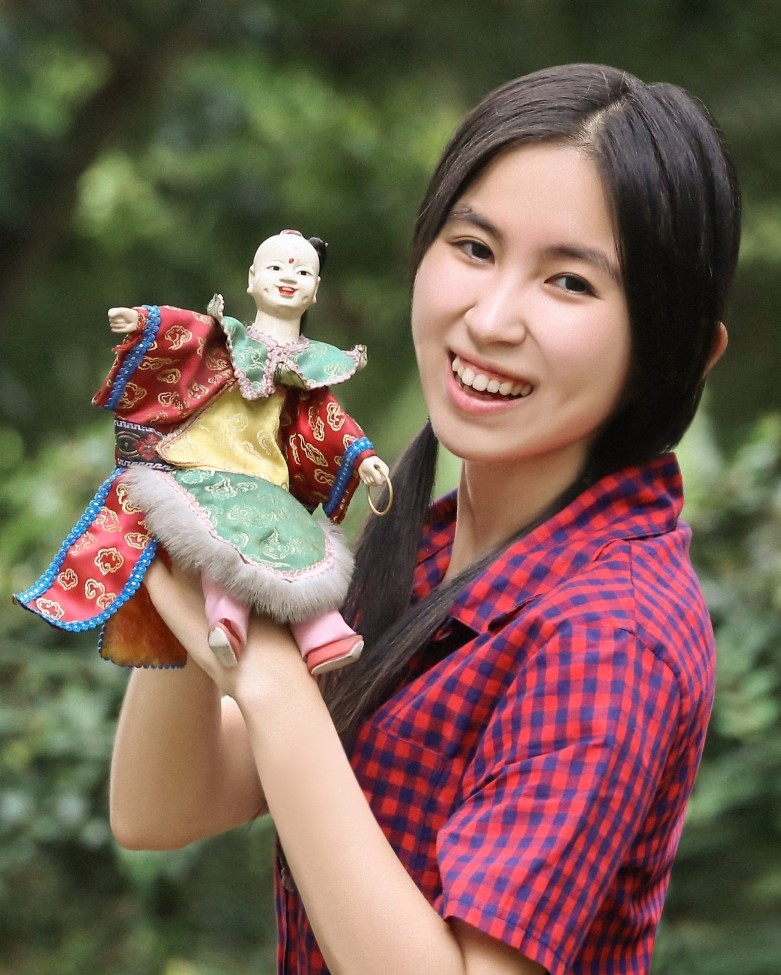 Shen Hsin-Ling (Aelyn S.) came from humble beginnings in Taiwan. Her parents were struggling street vendors with elementary education. As a computer whiz kid, Aelyn learned computer at 11 (2001) in school and started to change the lives of poor farmers by E-commerce to sell the produce and improve the poverty-stricken situations. At 12, Aelyn established a website for children unable to afford tutoring that offered free help with their studies; it has 190 million views until 2019. She earned over 30 specialist's licenses in computing software when she was only 14 years old.
For nearly 20 years, Aelyn continues to devote to the charity works to help the aborigines, single-parent women, disabilities, elderly living alone and disadvantaged students with numerous online and physical projects. To support all the projects, she has been working and studying simultaneously. Without receiving any contributions, her sources of funding includes giving speeches to schools/industry groups, writing biographies, photographing, establishing websites and receiving scholarships. She has given NTD 8 million so far. Her website Hope Project 6.0 keeps updating the projects that she's been doing.
Apart from winning Presidential Awards in 2005, 2011 and 2016, her work of charity has been used as materials in 16 textbooks used in senior, junior and primary schools.
Besides a Ph. D. Candidate of Technology & Innovation Management in business administration of National Taiwan University, Aelyn is conducting research on models for grassroots democracy in UNDP Pacific Office and joining the United Nations Volunteers (UNV) programme.