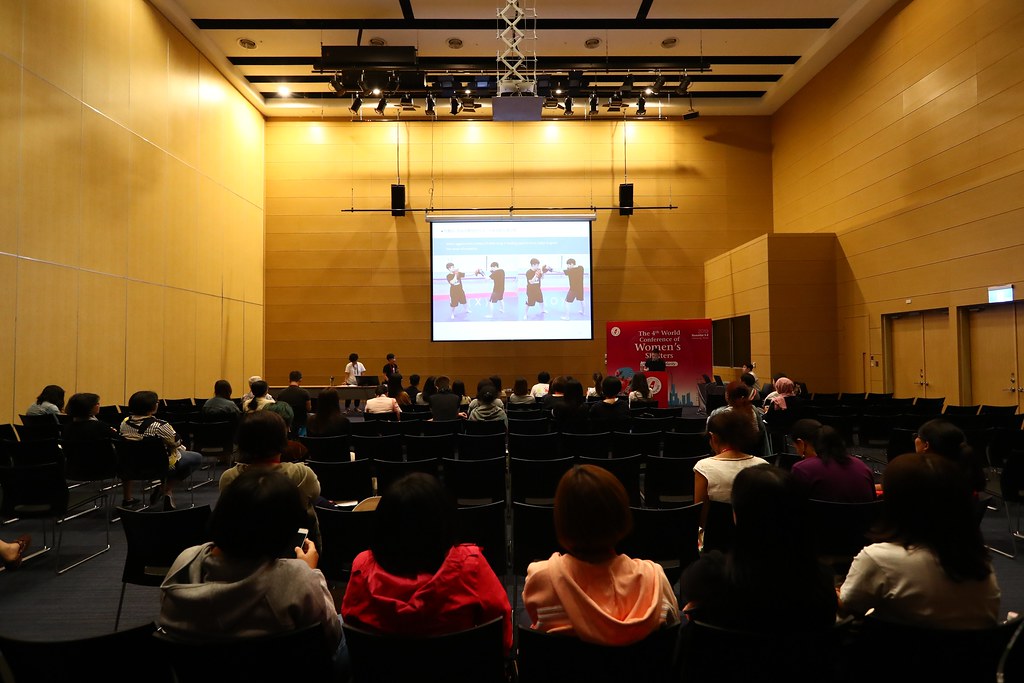 Held in Kaohsiung on November 6 as part of 4WCWS, the "Female Boxing Meets Women's Rights" workshop presented a new method in shelter management and social work, aiming to use the combat sport to help teenage girls release the stress of past trauma and correct behavior associated with PTSD.
Rainy Wu, a boxing coach with the Kaohsiung-based BTSS Sports Stadium, and Zi Jun Chen, director of Kaohsiung's Ruth Girls Shelter, jointly presented the initial results of the project in Taiwan.
Launched in 2017, the boxing therapy program is a collaboration between the Kaohsiung fitness center and the Ruth Girls Shelter, one of the Kaohsiung branches of The Garden of Hope Foundation, to introduce the sport to teenage girls staying in shelters.
This program is aimed at helping teenage girls believe in themselves and rethinking the conventional female-empowerment approach of "self-defense."Instead, boxing is used to help these girls"step away from one's old self" and "trust [in] female empowerment."
Boxing also helps to train muscle memories, sharpen reaction speed, and boost courage to face difficulties, explained Wu. She added that by boxing, girls who participate in the program are able to release both their stress and fatigue and heal their scarred bodies from their traumatic experiences.
After routine boxing training, participants then join a follow-up discussion on physical reactions, observations, life, and sexual experiences, said Wu.
All the girls who take part in the program are monitored with personal records carefully documented and safeguarded to evaluate individual outcomes and the impact of the program as a whole, she stressed.