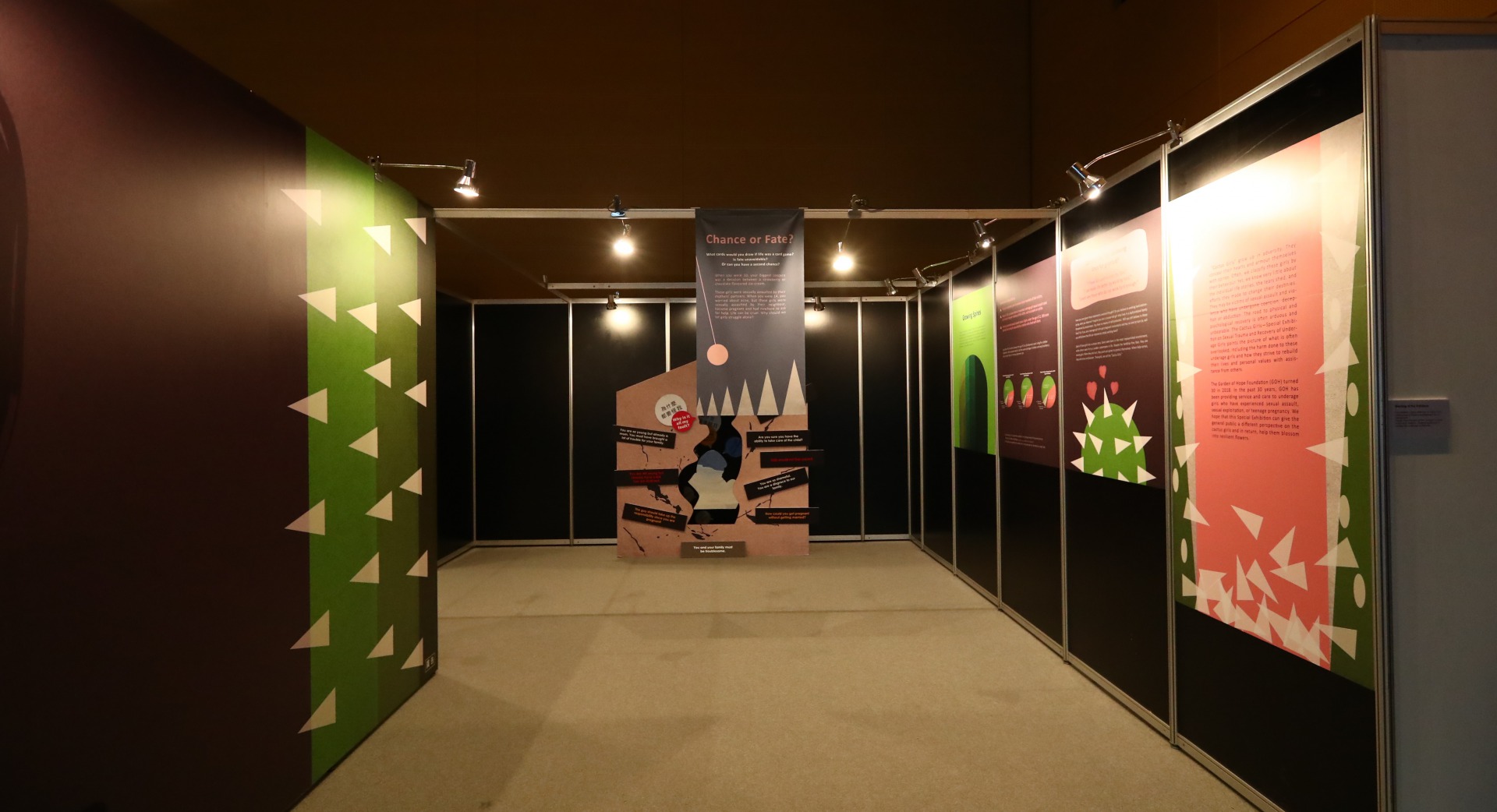 The "Cactus Girls" exhibition at 4WCWS is thus named to evoke the sharp, prickly exterior developed by many girls who experience trauma and are now living in shelters. The exhibition covers many aspects of the cactus girls' lives, from the logistics of daily shelter life to interactive displays to statistics regarding perpetrators.
One display challenges visitors to consider the emotional turmoil of cactus girls, placing red and grey sandbags to represent positive and negative emotions, respectively, on a scale attached mannequin, symbolizing a cactus girls' emotional instability. You can also read first-hand accounts from real girls who have gone through the shelter system, such as one girl's experience of losing her mother.
"I did not have many emotional reactions which I first learned about my mother's death, but that night, sadness engulfed me like a wave, and I wept curled up in the wardrobe. Though the wardrobe was dark, and I was alone, I felt safe because no one could find me or hurt me in the enclosure."
And one girl's struggle to leave an abusive relationship
"I cannot break the vicious cycle. I knew from the start that he wasn't a good man, but I pitied him and thought that I might be able to help him. I wanted to prove to the world that I did not fall in love with the wrong man, and that I wasn't wrong."
The organizers hope that the exhibition can serve as enlightening insight into the daily life and struggles of a cactus girl, giving visitors a chance to empathize with shelter women and look past their sharp exterior.
(By Christina Cimini)