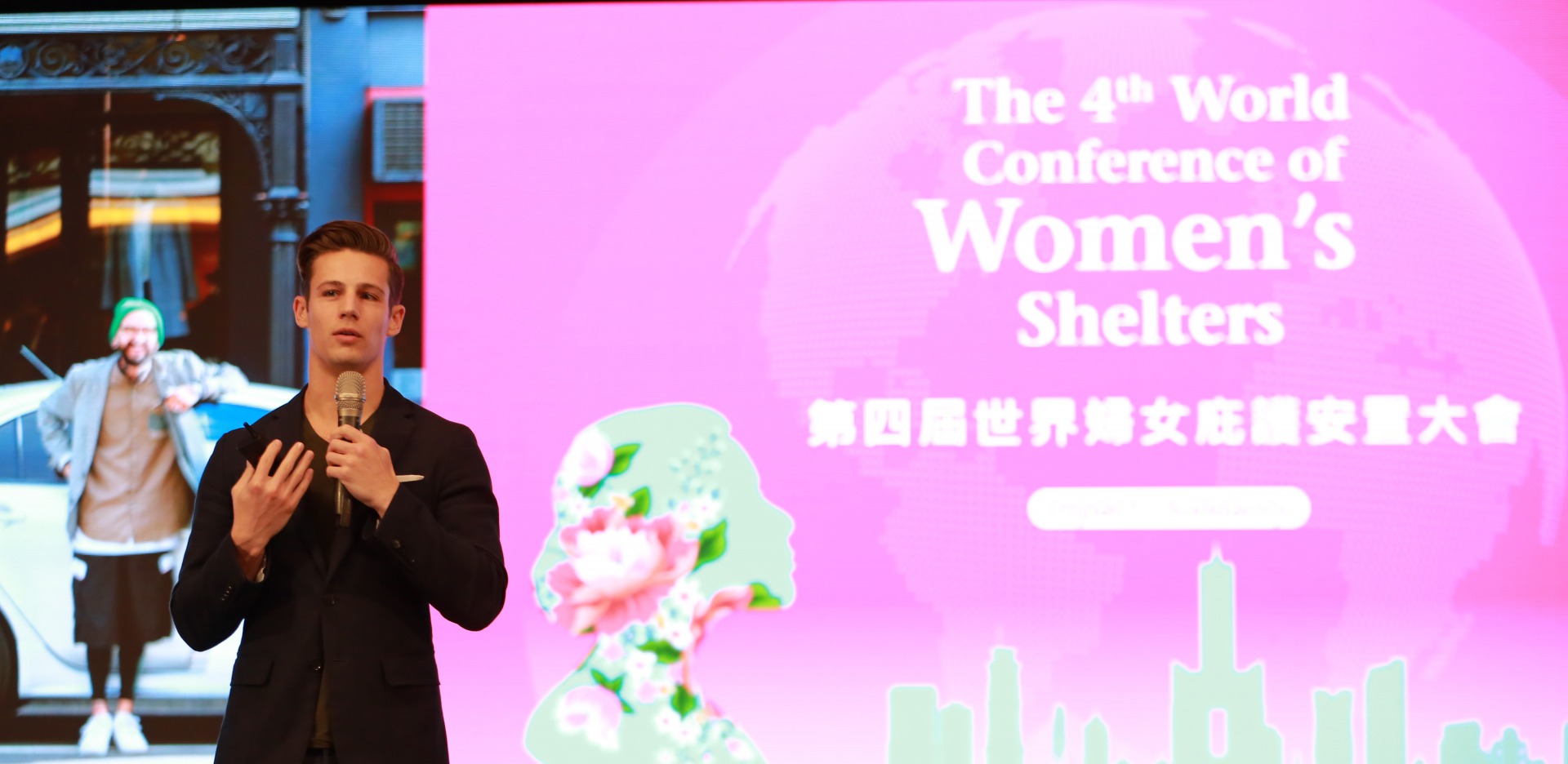 In Taiwan every 37 minutes someone will be sexually abused. This is a conservative estimate because the majority of incidents of sexual assault and harassment go unreported. In the US, only 15.8 to 35 percent of sexual assaults are reported to the police, and non-criminalized acts of sexual harassment and misconduct, such as inappropriate comments, often go entirely unreported.
Sexual assault and harassment can happen anywhere: in the home, the workplace, or in public spaces. The first step to eliminating abuse is an effective and victim-friendly reporting system, so that incidents can be recorded and appropriate steps can be taken to protect the vulnerable and prevent future abuse.
At the Fourth World Conference of Women's Shelters (4WCWS), organized by the Global Network of Women's Shelters and hosted by the Garden of Hope Foundation in Kaohsiung, Taiwan, the National Sexual Violence Resource Center (NSVRC) of the United States, Urban Institute, and Uber Technologies today presented a new reporting system to record reports of sexual assault and misconduct which was originally announced in the United States in November 2018.
The "Count it to end it: Applying the NSVRC Taxonomy around the World" workshop took place on Wednesday, November 6, 11:15-12:45 in Room 301 of the Kaohsiung Exhibition Center. The workshop discussed the collaborative work of NSVRC, Urban Institute, and Uber Technologies to develop a taxonomy for customer reports of sexual violence.
The classification system categorizes 21 different forms of sexual misconduct and assault, ranging from the inappropriate behavior of staring or asking personal questions, to groping and non-consensual penetration. Listing behavior that might normally not be reported, Uber and its collaborators hope to pick up data that would otherwise go undetected and use the information to fully understand and confront sexual misconduct and assault.
One goal of the taxonomy is to create a common set of descriptive behaviors that can be accurately translated into different languages. The uniform lexicon can be used by companies or other stakeholders to apply consistent categories to a complex set of misbehaviors. If successful, the taxonomy could help bridge normative gaps in policies to stamp out sexual misconduct and assault, and capture accurate data that would be comparable across different countries.
Johnathon Purcell (pictured), Program Manager of Women's Safety and Gender-based Violence Prevention at Uber, said, "Safety is essential to Uber and it's at the heart of everything we do. We made the decision to open-source the taxonomy because information can be even more powerful if we share a common language across industries. Corporations have a big opportunity to be part of the solution to preventing sexual misconduct and assault by working together to confront it, count it and ultimately end it."
Chad Sniffen, Outreach Manager for NSVRC, said, "By gathering better information about sexual violence and working with non-governmental organizations, Uber is bringing us all closer to our common goal of a future built on safety and respect."
Garden of Hope CEO and chairperson of GNWS, Chi Hui-Jung, praised Uber for its commitment to eliminating gender-based violence, pointing out that sexual misconduct and assault happens everywhere, and on all forms of public transportation. "I hope that other taxi companies in Taiwan will follow this practice," Chi said.
The workshop highlighted the process of collaboration between the Taxonomy project partners, the lessons learned from the cooperation, and advice for other seeking to do similar work. The organizers also learned from the collective expertise and knowledge at 4WCWS about how the taxonomy would work in different countries and contexts.