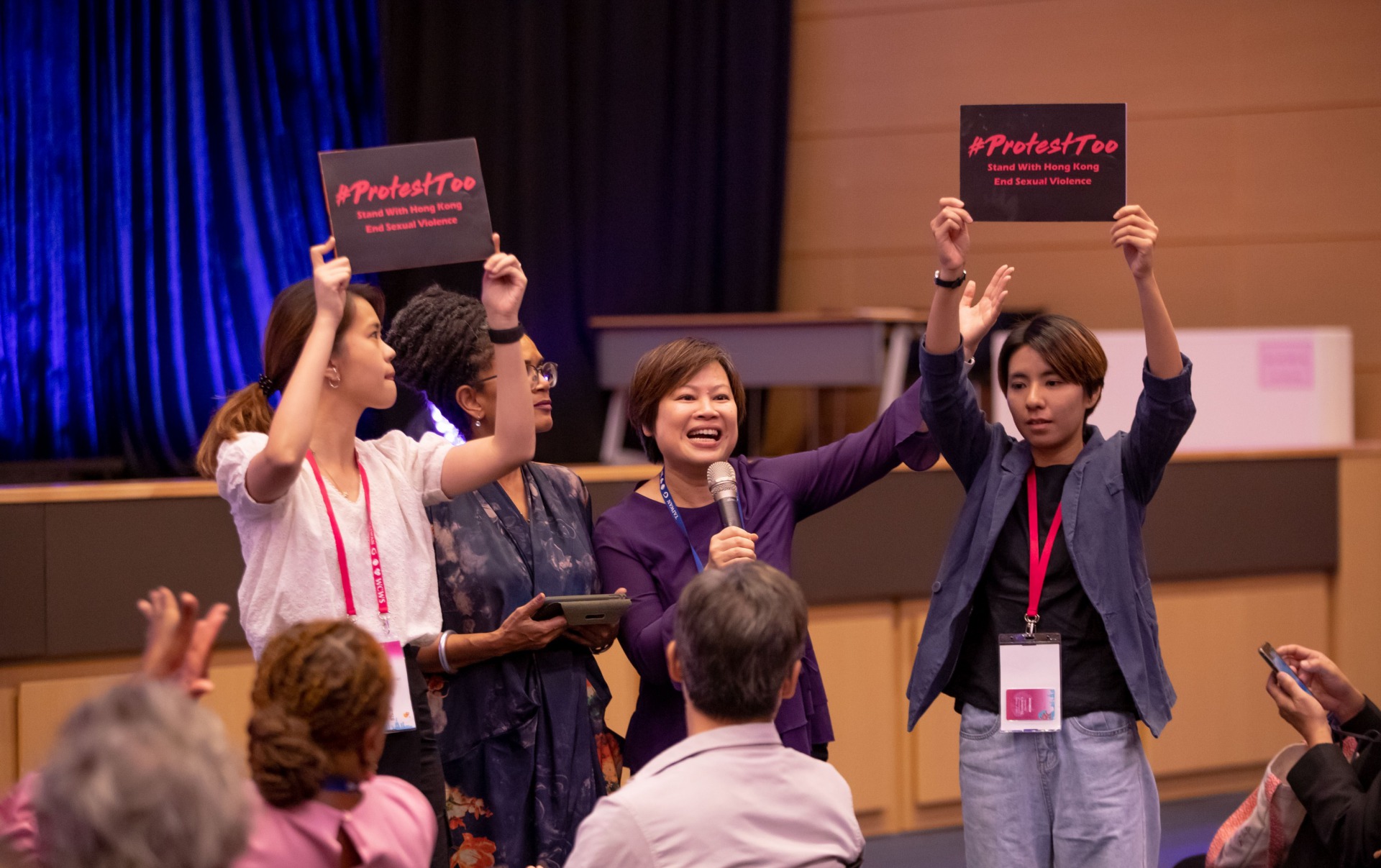 Speaking at 4WCWS in Kaohsiung today, Linda Wong, executive director of the Association Concerning Sexual Violence Against Women (ACSVAW), denounced politically motivated sexual violence and demanded for an independent investigative committee to look into cases of police brutality in Hong Kong.
Wong, who has worked in the field of women's rights for more than two decades, has a wealth of experience in advocacy work for addressing issues related to women. She presented her keynote speech titled "Conflict-Related Sexual Violence in Hong Kong" in the plenary session of the conference this afternoon.
Speaking about the Hong Kong crisis, she cited a prominent example of politically motivated sexual violence, which is defined as "the commission of violent acts motivated by a desire, conscious or unconscious, to obtain or maintain political power."
Citing factors behind politically motivated sexual violence, Wong explained that the main purpose of such acts is to shame victims and the whole community, as well as to sway the public and protesters with the consequences of being politically active and uncompliant. The overarching objective, however, is to intimidate, as sexual violence itself is already a showcase of power to belittle the weaknesses of the victims, she added.
Though the police are denying accusations and discrediting the victims by pointing out how the protestors are hiding behind their masks, they have yet to make a formal complaint via existing channels, Wong stated.
ACSVAW call for an independent investigatiand urge the participants of 4WCWS to sign a global petition to push the UN Special Rapporteur on Violence Against Women to examine gender-based violence committed by the Hong Kong Police Force in the Anti-Extradition Legislative Amendment Bill Movement. The petition is initiated by ACSVAW, Hong Kong Human Rights Monitor, and Women's Coalition on Equal Opportunities.