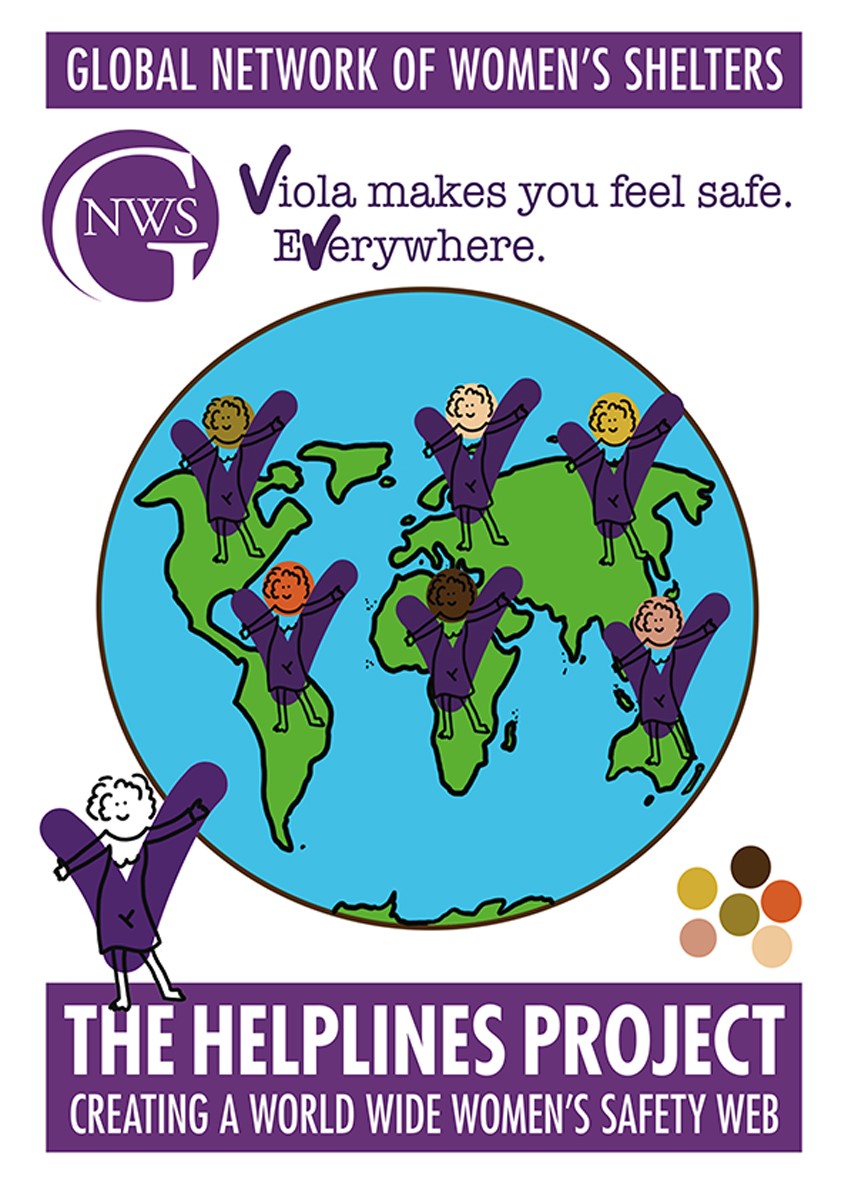 Imagine if... Your niece is backpacking across South East Asia and she texts you that she was just raped. Your colleague based in your Argentina Headquarters quietly tells you that she is being abused by her husband. Your neighbor wants to collect donations for a vetted and respected domestic violence shelter in the Caribbean that was destroyed by a recent hurricane. .... and the last thing you want to do is to inadvertently send your niece, colleague, or neighbor to a sketchy organization which advertises that they help victims, but in reality is kidnapping and trafficking girls and women.
Currently...
There is NO respected global website that lists accurate, vetted, safe resources for victims of domestic and sexual violence in every country across the world.
There are many organizations and volunteers who attempt to provide helpline information, however the helpline numbers are sometimes NOT reliable and NOT accurate. Some of the resources listed point to United Nations reports, local research, and other materials, that while interesting, is not helpful to a victim currently in crisis.
There is NO global organization responsible for collecting and constantly updating reliable and accurate helpline information on every continent.
Only ONE continent (Europe) has an accurate and vetted list of helplines on the WAVE website.
GNWS proposes to build on the data already collected by the European network to avoid duplicating efforts, but to ensure that helplines for every country in the world are easy to access in a crisis.
Creating a worldwide women's safety web
Our dream is to:
Create a global website with accurate, safe and vetted helpline information of every country in the world for every victim of domestic or sexual violence seeking help and for you helping them;
Create an overview of countries where there is no national helpline: so we can work together on international, regional and national level in advocacy and put pressure on national governments;
Collect as many information as possible about local helplines; and
Organize a solid and accurate database system of local and national helplines.
GNWS will launch a Global Helplines Project at 4WCWS to gather support for a database of accurate helplines which will help us create a worldwide women's safety website. We need you to ensure that every helpline listed rings through to trusted, trained, specialist counselors; and numbers listed on the website and never disconnected or inaccurate. If your organisation provides a local helpline, or you know a local helpline organisation, please share your information at the GNWS booth (B02) or email info@gnws.org and we will send you a short questionnaire. If you have any ideas for the new website (provisionally named Viola) we would love to hear your suggestions!
Our first priority is publishing a complete, accurate, and reliable listing of every helpline in every country, to quickly become one of the linked-to webpages in the anti-violence against women sector. After the helplines have been collected, GNWS will move into phases 2 and 3 of this project, in which we will work with all of the vetted and respected continental and national networks to collect and share regional helplines, and then local shelter and rape crisis resources. This is an ambitious endeavor, however the GNWS network has representatives from all over the world, including national, regional, and continental experts who can verify that the local services are appropriate and skilled.
Come to the GNWS booth at 4WCWS to join us!